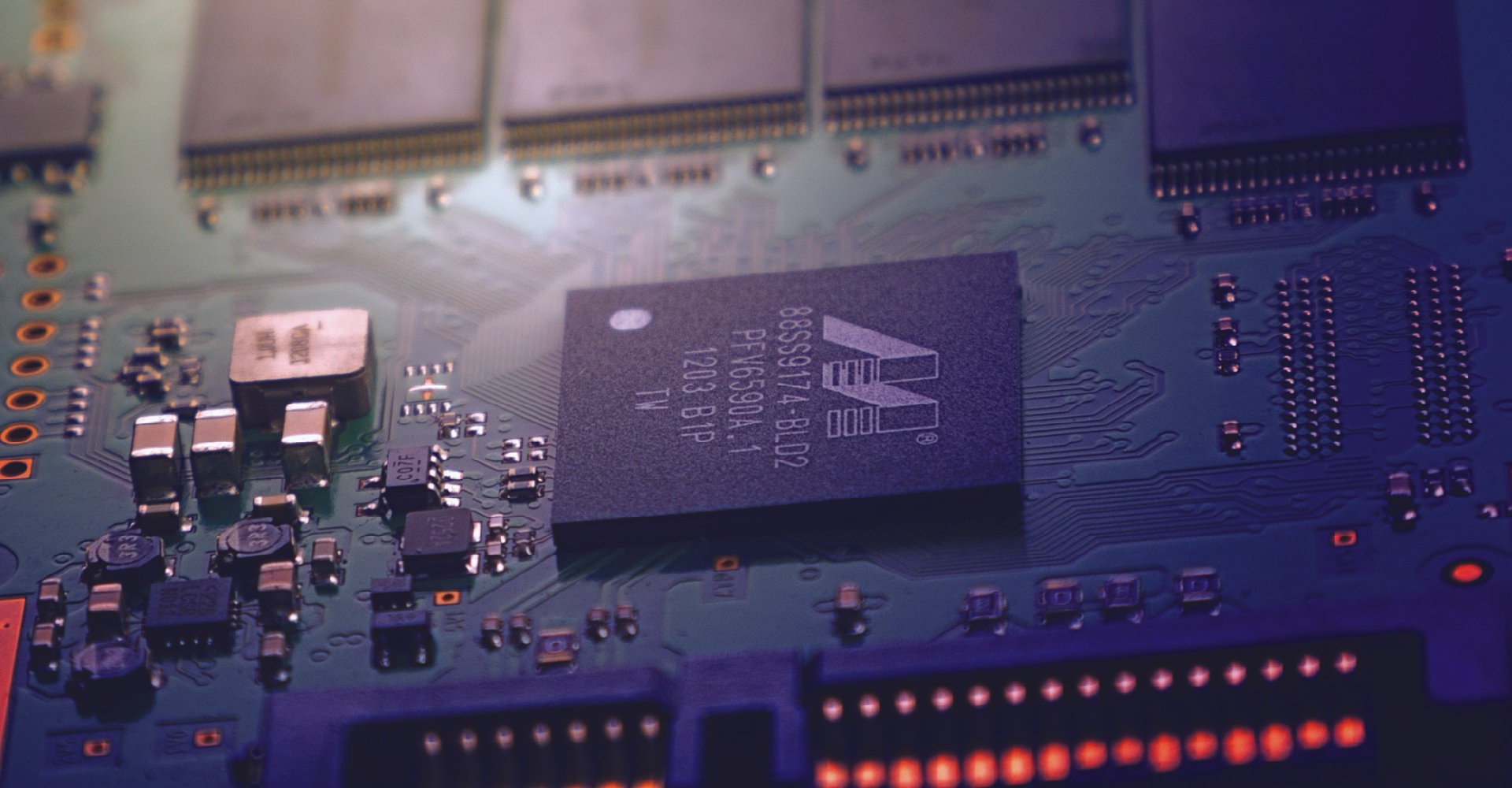 DMCA FAQ
What is a DMCA Copyright Infringement notice?
"DMCA" stands for the Digital Millennium Copyright Act. STI receives written DMCA communications from actual copyright holders, and from agents who act on behalf of the copyright holders. They alert us to the fact that they have found their copyrighted works to have been downloaded, or to be available for public download, over the Internet. The specific methods by which the file(s) are being distributed are also indicated in the notice. The messages that STI receives include identifying information, which ties the alleged copyrighted material to a specific STI subscriber's connection.
Why did I receive a Copyright Infringement notice?
You received a Copyright Infringement letter because STI received a notice from a copyright holder (or an agent acting on behalf of a copyright holder), alleging that your Internet account was involved in the download and/or distribution of material they believe to be owned by the copyright holder. This might include music, movies, television shows, software, etc. STI notifies you on the behalf of the copyright holder, and is obligated by law to alert you of the complaint.
How did the copyright holder know it was me?
STI receives information within the copyright holder's complaint which contains: the name of the alleged copyrighted material (song, movie, television show, etc.), the date and time of the alleged infringement, and an IP address (a unique address acquired by your DSL modem or router). This information provides STI with the means to identify the account referenced by the complaint. Be aware, the copyright holders and agents use various computer tools to track the sharing of movies, music, and other copyrighted material over the Internet.
Does STI provide the copyright holder with my identity?
STI does not share the identity or contact information of an alleged copyright infringer with the copyright holder UNLESS STI RECEIVES A SUBPOENA OR OTHER LEGAL COURT DOCUMENT from the copyright holder requesting such information. A subpoena is the legal method by which the copyright holder may request that STI identify and provide personal information about an alleged copyright infringer. If STI receives a subpoena, the subscriber will be notified and be given the opportunity to dispute the complaint by filing a counter notification. If you file a DMCA counter notification, STI must forward your notification to the copyright holder or its designated agent. This means that your notice, including your name, address and contact information will be shared with the copyright holder or its designated agent.
Does STI monitor my Internet activities?
No, STI does not normally monitor the download or upload account activities of its subscribers.
What should I do if I receive a Notice of Copyright Infringement?
If your computer or network is being used to download or allow public access to any unauthorized copyrighted materials (not limited to music, movies, television shows, or software), STI requires that you take action to immediately remove the alleged unapproved copyrighted files and/or public access to the alleged copyrighted files. The DMCA also requires STI to "take down" or block access to the allegedly copyrighted materials. Copyright infringement is a violation of federal law, and is considered unacceptable use of your STI Internet Service, as written in the STI terms and conditions at https://www.sierratel.com/internet/internet-terms-conditions/. After five incidents of infringement, your service will be permanently terminated.
I did not have anything to do with the file(s) referenced in the complaint notice. How do I get rid of the infringing material?
A visitor, friend or unknown party could have connected their computer to your modem or home network and used your Internet connection to download or make available the copyrighted material. It also could have been another family member using your own computer. If you have a wireless network that is not secured, it is possible that someone outside your home may have used or is using your Internet connection without your permission to share and download the copyrighted material. Regardless of the nature of the downloading or sharing, it is ultimately your responsibility to prevent unauthorized use of your Internet connection in regard to copyright infringement.
Helpful tips for keeping your home computer and network secured.
Educate your family and guest computer users in your home about copyright infringement.
Explain to your friends and family that downloading copyrighted material without permission from the copyright holder is against federal law. It is safe to assume that all music, movies, television shows, software, etc. that can be purchased in a store or online are considered to be copyrighted material.
Discourage the use of peer-to-peer file sharing software in your home and on your network. Programs include but are not limited to Limewire, Bittorrent, Ares, BearShare, Bithauler, Emule, etc.
Use alternative options to legally download and view copyrighted material. Amazon, iTunes, and Netflix are some examples of ways to legally deliver and view copyrighted materials on your computer. See more options in the "How do I legally download music, movies, television shows, etc. over the Internet" section later in this document.
Be sure to check all computers on your home network for any potential infringing material. If you legally own the material, it is your responsibility to make sure that it is not publicly available for download.
Perform a search on all computers within your home for any common peer-to-peer file sharing applications installed, become familiar with their settings, and learn how they work. Or, if you choose remove them.
It is also possible that a computer virus has compromised your computer and has triggered a process to share the copyrighted material. If you believe your computer might be infected, be sure to update your anti-virus programs immediately, and perform a virus scan. It's important that all of the computers in your home have anti-virus software installed, and that the program is kept up-to-date with the latest definitions.
If you use a wireless router, ensure that it is secure and uses WPA or WPA2 encryption. Again, if someone accesses your home network without your knowledge or permission, you are still responsible for their activities. It is important that you secure your wireless network connection with a password. If you have purchased a Wireless Modem from STI, please call technical support for assistance on how to secure your wireless network. Otherwise, to find out how to do this on a router you purchased elsewhere, contact your router's manufacturer or a qualified computer technician for assistance.
I was not at home at the time. Why am I still being accused?
The time of the alleged copyright infringement on the notice may not be the date and time at which you personally downloaded a file. It could be the date and time that the material was accessed by another individual over the Internet, from your computer. Peer to peer programs are not discreet, and will make files available when your computer is turned on, and has an Internet connection. You are always responsible when copyrighted material is 'downloaded to' or 'uploaded from' the Internet from your computer, even if you were not actively involved in sharing the file at the time.
What will happen after I receive a DMCA notice?
It is possible that a copyright holder may take legal action against you. If you are involved in a copyright infringement lawsuit, you should consult your own attorney for legal advice. To see a copy of the DMCA Act of 1998 visit https://copyright.gov. For information on U.S. Copyright visit https://www.copyright.gov/legislation/dmca.pdf.
Also, STI will have to suspend or permanently disconnect your Internet service as a result of repeat copyright infringements. You can review STI Terms & Conditions at https://www.sierratel.com/internet/internet-terms-conditions/.
What should I do if the copyright notice says that I should pay the copyright holder to avoid being sued?
STI will notify an affected customer by way of email and postal mail of the copyright infringement complaint, as long as the notice meets the requirements of the DMCA law. It is possible a copyright holder or an agency working on their behalf, might personally ask you to send them money by giving you a pre-settlement offer. STI is unable to advise you on how to proceed with these pre-settlement offers and you should consult your own attorney.
Remember that it is possible that an unscrupulous party may forge an email or use a computer virus to display pop-ups on your computer in an attempt to extort money from you. Be wary of such tactics, and you should consult your own attorney for legal advice. STI will never ask for any monetary payment related to copyright infringement.
What if I believe I am innocent?
You may wish to consult an attorney for legal advice. However, if you believe that your service was not used to commit the alleged infringement, you believe that you have legal ownership or right to distribute the material in question, or you have another legal right, you can file a copyright counter notification with our designated agent, identified below.
What is a Counter Notification?
A counter notification is the method that allows the accused to dispute a copyright infringement complaint. When you file a copyright counter notification, STI must forward your notification to the copyright holder or its designated agent. This means that your notice, including your name, address and contact information will be shared with the copyright holder or its designated agent.
Before you send a counter notification, you should consider carefully whether you are in fact infringing the complaining party's copyright.
How do I file a copyright counter-notification?
To start a copyright counter-notification, please complete the form at https://www.sierratel.com/html/support/dmca-pf.html.
If I am a copyright owner, where can I file a DMCA notification of claimed infringement with STI?
STI's designated agent authorized to receive DMCA notifications of claimed infringement can be found below and also on file at the U.S. Copyright Office, https://dmca.copyright.gov/osp/. Copyright owners and their agents must ensure that their notifications comply in all respects with the procedures and requirements of the DMCA and rules of the Copyright Office. Customers who wish to file a counter notification should also filed with our designated agent.
STI's designated DMCA agent currently is:
Terry Hoke, Internet Operations Supervisor
Sierra Tel Internet
49150 Road 426
Oakhurst, CA 93644
Phone: 559-683-4611
Email: copyright-infringement@sti.net