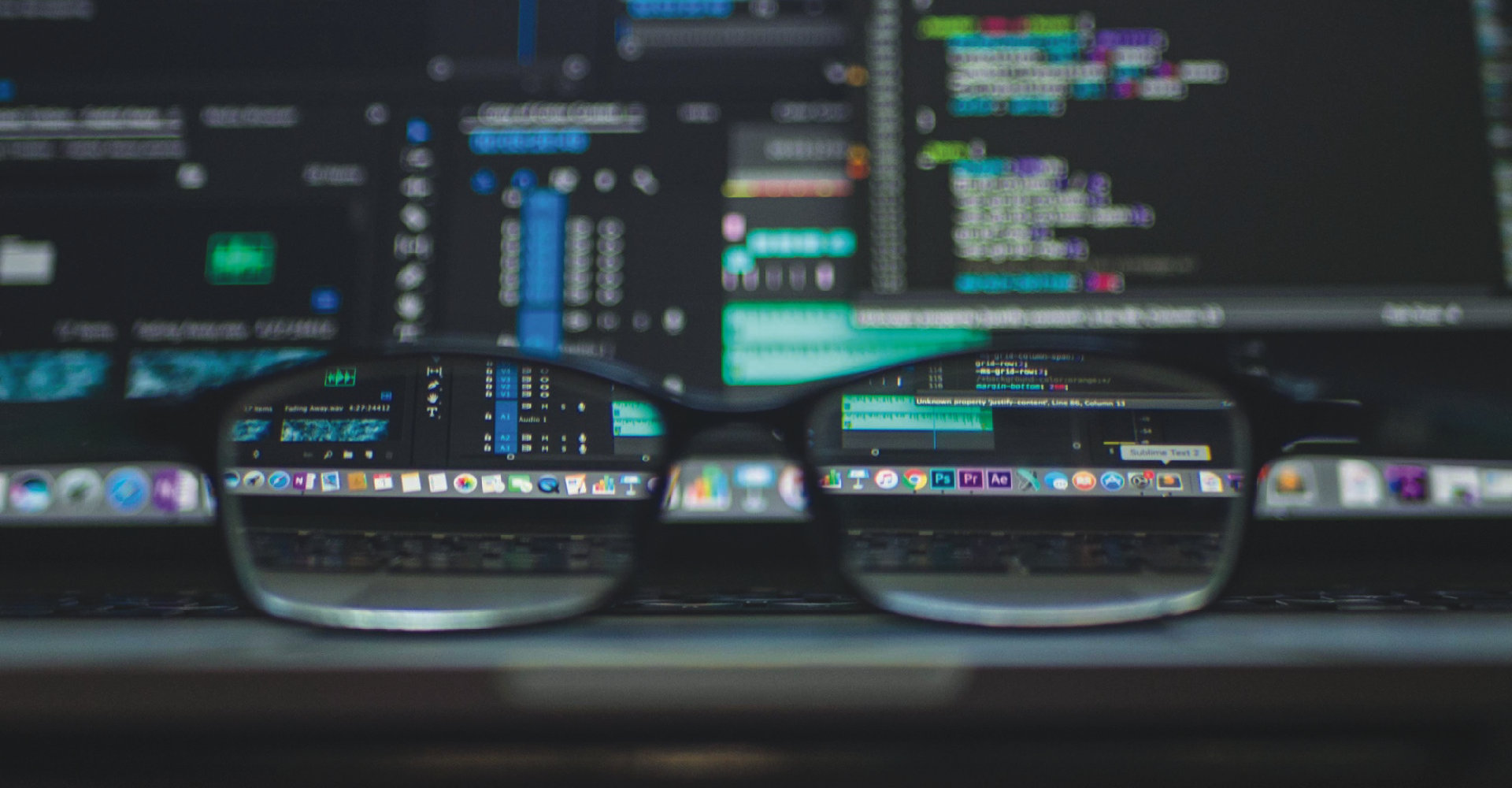 Sierra Tel Website Terms of Use
Effective Date: April 8, 2019
Welcome to the Sierra Tel website located at sierratel.com (the "Site"). The Site provides information regarding products and services provided by Sierra Tel ("we", "us"). Before using this Site, please review the terms of use set forth below.
BINDING EFFECT. This is a binding agreement. By using the Site or any products or services provided in connection with the Site, including but not limited to any electronic transmission communicating with Sierra Tel employees (the "Service"), the user or viewer of our Site ("you") are agreeing to comply with and be bound by the following Terms of Use Agreement ("Agreement"), including all documents, policies, and guidelines incorporated herein. This Agreement does not alter the terms and conditions of any tariff, or other written or online agreement you may have or will have with Sierra Tel, which govern in the event of any inconsistency with the terms below. This Agreement may be amended at any time by us from time to time without specific notice to you. If at any time you find these Terms of Use unacceptable, you must immediately leave the Site and cease all use of the Service and the Site. YOU AGREE THAT BY USING THE SERVICE YOU REPRESENT THAT YOU ARE AT LEAST 18 YEARS OLD AND THAT YOU ARE LEGALLY ABLE TO ENTER INTO THIS AGREEMENT.
PRIVACY POLICY. Sierra Tel respects your privacy, believes strongly in protecting your privacy, and permits you to have some control of the treatment of your personal information held by us in the course of business. A complete statement of Sierra Tel's current privacy policy can be found at http://parwinwebdev.stcg.net/privacy-policy. Sierra Tel's privacy policy is expressly incorporated into this Agreement by this reference.
LIMITED LICENSE; PERMITTED USES. You are granted a non-exclusive, non-transferable, revocable license (a) to access and use the Site solely in accordance with this Agreement; (b) to use the Site solely for internal, personal, non-commercial purposes; and (c) to print out discrete information from the Site solely for internal, personal, non-commercial purposes and provided that you maintain all copyright and other policies contained therein. No print-out or electronic version of any part of the Site or its contents may be used by you in any litigation or arbitration matter whatsoever under any circumstances.
COMPLIANCE WITH INTELLECTUAL PROPERTY LAWS. When accessing the Site or using the Service, you agree to obey the law and to respect the intellectual property rights of Sierra Tel and others. Your use of the Service and the Site is at all times governed by and subject to laws regarding copyright ownership and use of intellectual property. You agree not to upload, display, perform, transmit, or otherwise distribute any information or content (collectively, "Content") in violation of any third party's copyrights, trademarks, or other intellectual property or proprietary rights. You agree to abide by laws regarding copyright ownership and use of intellectual property, and you shall be solely responsible for any violations of any relevant laws and for any infringements of third party rights caused by any Content you provide or transmit, or that is provided or transmitted using your telephone number or user identification number. The burden of proving that any Content does not violate any laws or third party rights rests solely with you.
AFFILIATED SITES. Sierra Tel has no control over, and no liability for, any third party websites or content. Sierra Tel works with a number of partners and affiliates whose Internet sites may be linked with the Site. These links are provided for convenience only. Because neither Sierra Tel nor the Site has control over the content and performance of these partner and affiliate sites, Sierra Tel makes no guarantees about the accuracy, currency, content, or quality of the information provided by such sites, and Sierra Tel assumes no responsibility for unintended, objectionable, inaccurate, misleading, or unlawful content that may reside on those sites. Similarly, from time to time in connection with your use of the Site, you may have access to content (including, but not limited to, websites) that are owned by third parties. Reference herein to any products, services, processes, hypertext links to third parties or other information by trade name, trademark, manufacturer, supplier or otherwise does not constitute or imply its endorsement, sponsorship or recommendation by Sierra Tel. Product and service information is the responsibility of each individual vendor. You acknowledge and agree that Sierra Tel makes no guarantees about, and assumes no responsibility for, the accuracy, currency, content, or quality of this third party content, and that, unless expressly provided otherwise, these Terms of Use shall govern your use of any and all third party content.
ALLEGED VIOLATIONS/TERMINATION. Sierra Tel reserves the right to terminate your use of the Service and/or the Site. To ensure that Sierra Tel provides a high quality experience for you and for other users of the Site and the Service, you agree that Sierra Tel or its representatives may access your account and records on a case-by-case basis to investigate complaints or allegations of abuse, infringement of third party rights, or other unauthorized uses of the Site or the Service. Sierra Tel does not intend to disclose the existence or occurrence of such an investigation unless required by law, but Sierra Tel reserves the right to terminate your account or your access to the Site immediately, with or without notice to you, and without liability to you, if Sierra Tel, in its sole discretion, believes that you have violated any Terms of Use, furnished Sierra Tel with false or misleading information, or interfered with use of the Site or the Service by others.
NO WARRANTIES. YOU UNDERSTAND THAT YOU ARE SOLELY RESPONSIBLE FOR ANY DAMAGE TO YOUR COMPUTER SYSTEM OR LOSS OF DATA THAT RESULTS FROM ANY MATERIAL DOWNLOADED FROM OR OTHERWISE PROVIDED THROUGH THE SITE. SIERRA TEL HEREBY DISCLAIMS ALL WARRANTIES. SIERRA TEL IS MAKING THE SITE AVAILABLE "AS IS" WITHOUT WARRANTY OF ANY KIND. YOU ASSUME THE RISK OF ANY AND ALL DAMAGE OR LOSS FROM USE OF, OR INABILITY TO USE, THE SITE OR THE SERVICE. TO THE MAXIMUM EXTENT PERMITTED BY LAW, SIERRA TEL EXPRESSLY DISCLAIMS ANY AND ALL WARRANTIES, EXPRESS OR IMPLIED, REGARDING THE SITE OR THE SERVICE, INCLUDING, BUT NOT LIMITED TO, ANY IMPLIED WARRANTIES OF MERCHANTABILITY, FITNESS FOR A PARTICULAR PURPOSE, OR NON-INFRINGEMENT. SIERRA TEL DOES NOT WARRANT THAT THE SITE OR THE SERVICE IS FREE OF INFECTION OR VIRUSES, WORMS, TROJAN HORSES OR OTHER HARMFUL COMPONENTS THAT MAY CONTAMINATE OR DESTROY PROPERTIES. SIMILARLY, SIERRA TEL IS NOT RESPONSIBLE FOR ANY TYPOGRAPHICAL ERROR OR OMISSION RELATING TO PRICING OR PICTURES. FINALLY, SIERRA TEL DOES NOT WARRANT THAT THE SITE OR THE SERVICE WILL MEET YOUR REQUIREMENTS OR THAT THE OPERATION OF THE SITE OR THE SERVICE WILL BE UNINTERRUPTED OR ERROR-FREE.
LIMITED LIABILITY. SIERRA TEL'S LIABILITY TO YOU IS LIMITED. TO THE MAXIMUM EXTENT PERMITTED BY LAW, IN NO EVENT SHALL SIERRA TEL BE LIABLE FOR DAMAGES OF ANY KIND (INCLUDING, BUT NOT LIMITED TO, SPECIAL, INCIDENTAL, OR CONSEQUENTIAL DAMAGES, LOST PROFITS, OR LOST DATA, REGARDLESS OF THE FORESEEABILITY OF THOSE DAMAGES) ARISING OUT OF OR IN CONNECTION WITH YOUR USE OF THE SITE OR ANY OTHER MATERIALS OR SERVICES PROVIDED TO YOU BY SIERRA TEL. THE AGGREGATE LIABILITY OF US AND ANY AFFILIATED PARTIES IN CONNECTION WITH ANY CLAIM ARISING OUT OF OR RELATING TO THE SITE SHALL NOT EXCEED $100 AND THAT AMOUNT SHALL BE IN LIEU OF ALL OTHER REMEDIES WHICH YOU MAY HAVE AGAINST US AND ANY AFFILIATED PARTY. This limitation shall apply regardless of whether the damages arise out of breach of contract, tort, or any other legal theory or form of action.
PROHIBITED USES. Sierra Tel imposes certain restrictions on your permissible use of the Site and the Services. You are prohibited from using the Site or the Service in connection with any violation or infringement of privacy, copyright or third party rights, or offensive communications or conduct. You are prohibited from violating or attempting to violate any security features of the Site or Services, including, without limitation, (a) accessing content or data not intended for you, or logging onto a server or account that you are not authorized to access; (b) attempting to probe, scan, or test the vulnerability of the Service, the Site, or any associated system or network, or to breach security or authentication measures without proper authorization; (c) interfering or attempting to interfere with service to any user, host, or network, including, without limitation, by means of submitting a virus to the Site or Service, overloading, "flooding," "spamming," "mail bombing," or "crashing;" (d) using the Site or Service to send unsolicited e-mail, including, without limitation, promotions, or advertisements for products or services; (e) forging any TCP/IP packet header or any part of the header information in any e-mail or in any posting using the Service; or (f) attempting to modify, reverse-engineer, decompile, disassemble, or otherwise reduce or attempt to reduce to a human-perceivable form any of the source code used by Sierra Tel in providing the Site or Service. Any violation of system or network security may subject you to civil and/or criminal liability.
PRODUCT AND SERVICE DESCRIPTION; PRICING. Sierra Tel and its affiliates, agents, and licensors offer information on products and services on the Site and attempt to be as accurate as possible. Yet, Sierra Tel does not guarantee that the information provided, with respect to the products and service description, or other Site content is accurate, complete, reliable current or error-free. Therefore, Sierra Tel reserves the right, at its discretion, to correct any error on the Site at any time. If a product offered by Sierra Tel is defective or not as described, your sole remedy is to return it in unused condition for refund or replacement in Sierra Tel's discretion.
RISK OF LOSS. All items purchased from Sierra Tel are made pursuant to a shipment contract. This means that the risk of loss and title for such items pass to you upon our delivery to the carrier.
INDEMNITY. You agree to indemnify Sierra Tel for certain of your acts and omissions. You agree to indemnify, defend, and hold harmless Sierra Tel, its affiliates, officers, directors, employees, consultants, agents, and representatives from any and all third party claims, losses, liability, damages, and/or costs (including reasonable attorney fees and costs) arising from your access to or use of the Site and Services, your violation of these Terms of Use, or your infringement, or infringement by any other user of your account, of any intellectual property or other right of any person or entity. Sierra Tel will notify you of any such claim, loss, liability, or demand, and will provide you with reasonable assistance, at your expense, in defending any such claim, loss, liability, damage, or cost.
INTERNATIONAL USE. Sierra Tel does not represent that all information and content available on or accessible through this Site is appropriate for use in all geographic locations, especially some locations outside the United States, and accessing such from certain locations may be illegal and prohibited. Those who do access or use this Site from those locations act on their own initiative and Sierra Tel is not responsible for compliance with applicable laws, rules, and regulations. You agree not to access the foregoing where prohibited by applicable law, rule, or regulation.
COPYRIGHT AND TRADEMARK. The SIERRA TEL trademarks are owned by Sierra Tel. The content, organization, graphics, design, compilation, magnetic translation, digital conversion and other matters related to the Site are protected under applicable copyrights, trademarks and other proprietary (including but not limited to intellectual property) rights. Other than as expressly permitted in the "LIMITED LICENSE; PERMITTED USES" Section above, the copying, redistribution, use or publication by you of any such matters or any part of the Site, is strictly prohibited. You do not acquire ownership rights to any article, document or other materials viewed through the Site. The posting of information or materials on the Site does not constitute a waiver of any right in such information and materials. Some of the content on the Site may be the copyrighted work of third parties. Nothing contained on the Site should be understood as granting you a license to use any of the trademarks, service marks, or logos owned by Sierra Tel or any third party.
UPDATING THIS AGREEMENT. Sierra Tel may revise, amend, or modify this Agreement from time to time. Notice of any revision, amendment, or modification will be posted on Sierra Tel's website, and/or on your start pages and/or by email and/or in mailings to your primary email account and will be effective on the date noted in the posting. This Agreement may not be amended or modified by you except by means of a written document signed by both you and an authorized representative of Sierra Tel. By continuing to use Sierra Tel's services and products after the amendments are effective, you accept and agree to abide by them.
GOVERNING LAW AND ARBITRATION OF DISPUTES. These Terms of Use shall be construed in accordance with and governed by the laws of the United States and the State of California, without reference to their rules regarding conflicts of law. You and we both agree to submit all disputes arising out of or related to the use of the Site or Service to confidential binding arbitration in accordance with the expedited rules of the American Arbitration Association ("AAA"). This means that all disputes arising from or relating in any way to our Services, whether under this Agreement or not, will be resolved through arbitration, not in court or through judge or jury. Moreover, to the fullest extent allowed by law, both the Customer and Company agree to waive any rights to pursue a claim arising from or relating to this Agreement or the Services as a class action. The arbitration shall be conducted by the AAA in Madera County, California or any other mutually agreed-upon location. Each party shall bear one-half of the arbitration fees and costs and its own attorneys' fees. In the event any dispute is not arbitrable, you hereby irrevocably consent to the exclusive jurisdiction of the state courts in Madera, California, and federal courts in Fresno, California, U.S.A.
CALIFORNIA USE ONLY. The Site is controlled and operated by Sierra Tel from its offices in the State of California, U.S.A. Sierra Tel makes no representation that any of the materials or the services to which you have been given access are available or appropriate for use in other locations. Your use of or access to the Site should not be construed as Sierra Tel purposefully availing itself of the benefits or privilege of doing business in any state or jurisdiction other than California.
TERMS AND MODIFICATIONS. Sierra Tel may, in its sole discretion and without prior notice, (a) revise these Terms of Use; (b) modify the Site and/or the Service(s); and (c) discontinue the Site and/or Service(s) at any time. Sierra Tel shall post any revision to these Terms of Use to the Site, and the revision shall be effective immediately on such posting. You agree to review these Terms of Use and other online policies posted on the Site periodically to be aware of any revisions. You agree that, by continuing to use or access the Site following notice of any revision, you shall abide by any such revision.
MISCELLANEOUS. Any cause of action by you with respect to the Site must be instituted within one (1) year after the cause of action arose or be forever waived and barred. All actions shall be subject to the limitations set forth in the "NO WARRANTIES" and "LIMITATION OF LIABILITY" sections, above. The language in this Agreement shall be interpreted as to its fair meaning and not strictly for or against any party. Any rule of construction to the effect that ambiguities are to be resolved against the drafting party shall not apply in interpreting this Agreement. The headings in this Agreement are included for convenience only and shall neither affect the construction or interpretation of any provision of this Agreement nor affect any of the rights or obligations of the parties to this Agreement. Should any part of this Agreement be held invalid or unenforceable, that portion shall be construed as much as possibly consistent with applicable law and the remaining portions shall remain in full force and effect. To the extent that anything in or associated with the Site is in conflict or inconsistent with this Agreement, this Agreement shall take precedence. Our failure to enforce any provision of this Agreement shall not be deemed a waiver of such provision nor of the right to enforce such provision. Neither the course of conduct between you and us, nor trade practice, shall act to modify any provision of this Agreement. Our rights under this Agreement shall survive any termination of this Agreement.
ACKNOWLEDGEMENT. BY USING THE SERVICE OR ACCESSING THE SITE, YOU ACKNOWLEDGE THAT YOU HAVE READ THESE TERMS OF USE AND AGREE TO BE BOUND BY THEM.
CONTACT US. If you have any questions, comments, or complaints concerning these Terms of Use, please contact Sierra Tel at 559-683-4611, 209-966-3636, or if you are not in the Oakhurst/Mariposa area, call us toll free at 1-877-658-4611, or e-mail us at sierracorporate@stcg.net, or send any correspondence to:
Sierra Tel
Post Office Box 219
Oakhurst, California 93644
A representative will contact you within fifteen (15) days of receiving your inquiry.